Tire Rotation Service in San Antonio, TX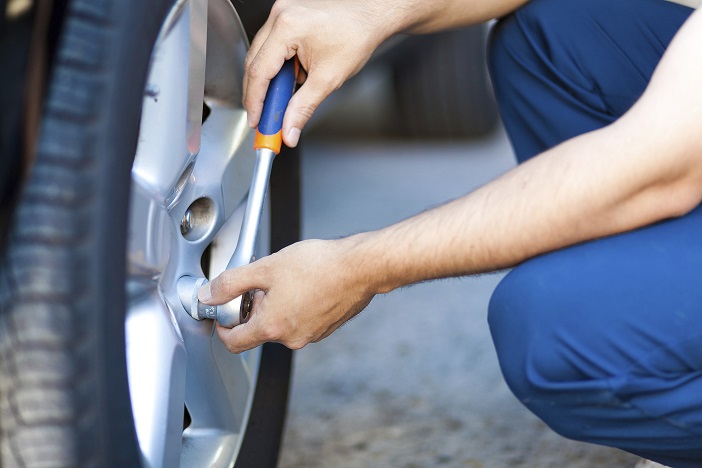 Service- South Hours
210-446-3617
| | |
| --- | --- |
| Monday | 7:00 am - 6:00 pm |
| Tuesday | 7:00 am - 6:00 pm |
| Wednesday | 7:00 am - 6:00 pm |
| Thursday | 7:00 am - 6:00 pm |
| Friday | 7:00 am - 6:00 pm |
| Saturday | 7:00 am - 2:00 pm |
| Sunday | Closed |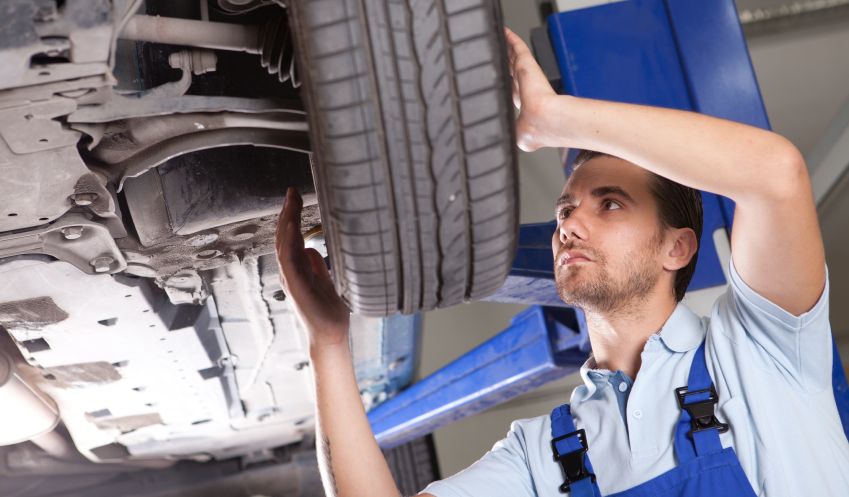 If you find that your vehicle is not performing like it used to or you're experiencing some slippage during your drives, it may be time for a tire rotation. Here at World Car Kia South, we are happy to complete this service for you and have you on your way! Just visit our service bay during your next day off of work. We are located at 7915 S Interstate 35, Access Rd. in San Antonio, TX.
Tire Rotation
If you are not sure what a tire rotation service is, we are happy to fill you in. To begin, your tires depreciate like all the other elements that make up your vehicle, but since they are the only connection to the pavement, they wear down the faster than most other components. Since the front pair typically receive the brunt force from turning and braking, we switch them out with the back ones so they can deteriorate evenly. That is why we recommend this service is completed on a routine basis. That way, you can replace all four tires at once when needed instead of one at a time which will save you from making many trips to the dealership and money. A good way to check if it is time to come in is by using the Penny test. Place a Penny in the tread and if Lincoln's head is mostly showing, it is probably time to come visit us.
World Car Kia South
Here at World Car Kia South, our expert technicians are here to fix your vehicle up and have you leaving with a smile on your face. Since the timeline for a tire rotation is similar to that of an oil change, it may be a good idea to come get them both done with us at the same time. When you are ready to get this maintenance done, you can call to set a time slot to come in or you can do this online with our Schedule Appointment feature. You can find it under our 'Service & Parts' tab and all you have to do is complete the empty fields and pick a date and time to visit. If you have any questions for us prior to coming into the dealership, use our Ask a Tech tool found under the same drop-down. Once we receive the inquiry, we will work on getting you a detailed answer right away.
So come on by World Car Kia South for a tire rotation service in San Antonio, TX. We are open Monday through Saturday so you can stop by when it works best for you!
Testimonials
5 Star Review
San Antonio
6-20-2018
5 Star Review
San Antonio
6-15-2018
5 Star Review
San Antonio
6-8-2018
5 Star Reivew
San Antonio
6-1-2018
4 Star Review
San Antonio
5-25-2018
5 Star Review
San Antonio
5-25-2018
5 Star Review
San Antonio, TX
4-13-2018
5 Star Review
San Antonio, TX
4-6-2018
5 Star Review
San Antonio, TX
4-6-2018
5 Star Review
San Antonio, TX
4-6-2018
5 Star Review
San Antonio, TX
4-6-2018
5 Star Review
San Antonio, TX
4-6-2018
5 Star Review
San Antonio, TX
4-6-2018
5 Star Review
San Antonio, TX
4-6-2018
5 Star Review
San Antonio, TX
3-9-2018
5 Star Review
San Antonio, TX
3-9-2018
4 Star Review
San Antonio, TX
3-2-2018
5 Star Review
San Antonio, TX
2-16-2018
5 Star Review
San Antonio, TX
2-9-2018
5 Star Review
San Antonio, TX
2-2-2018
Read More