Cabin Air Filter Replacement Service near Floresville, TX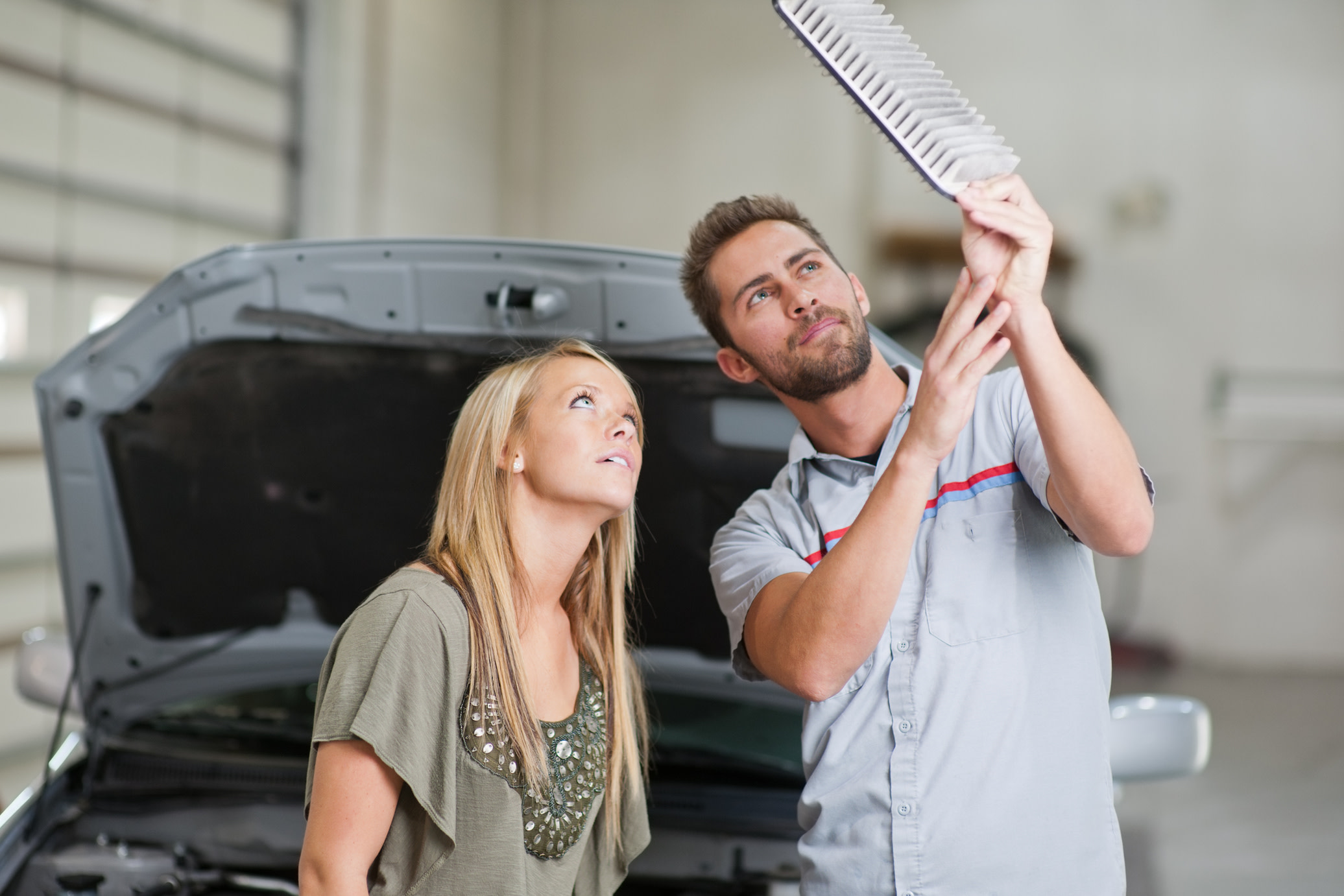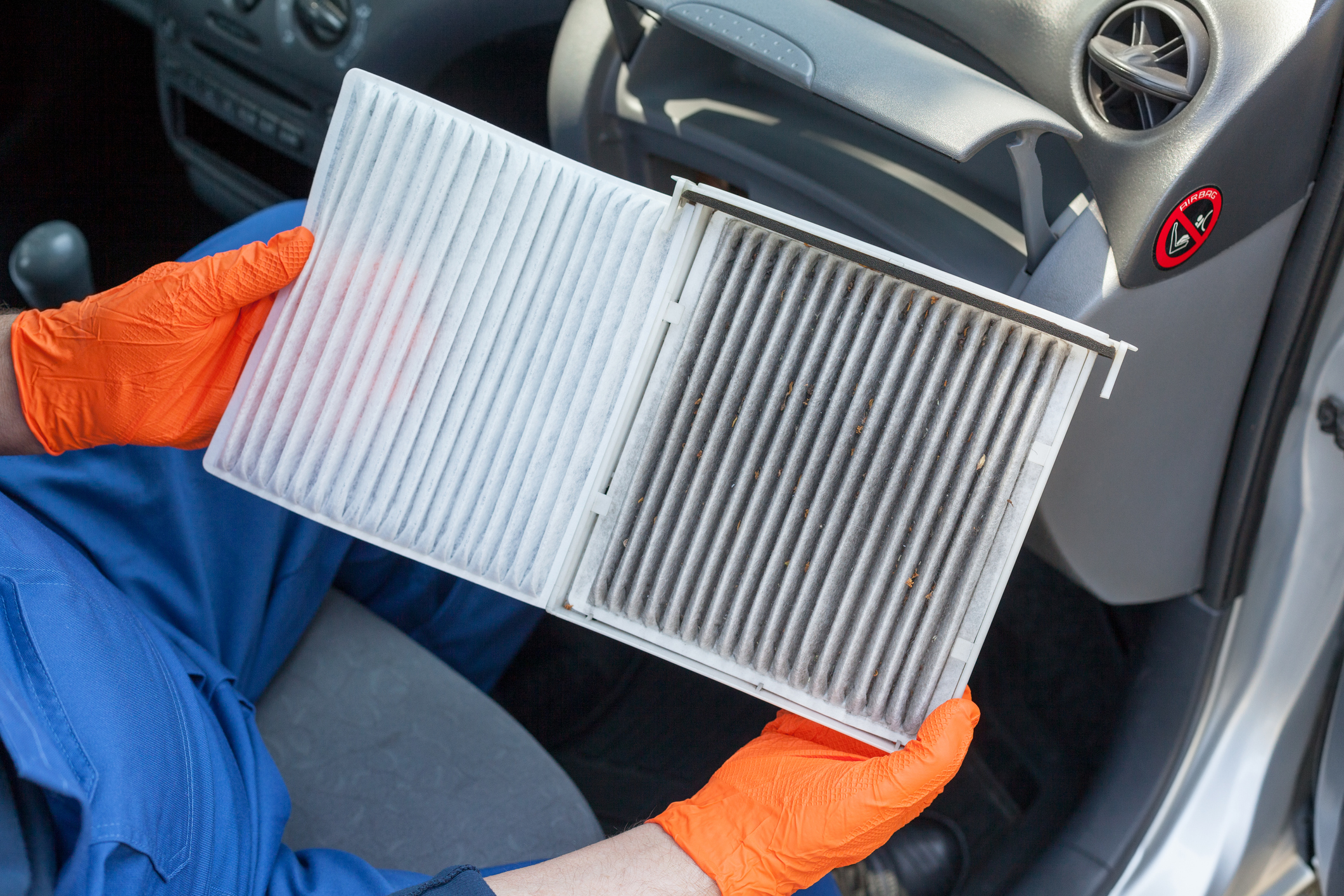 When it comes to the upkeep your vehicle, a cabin air filter replacement service is an important yet sometimes overlooked maintenance procedure. At World Car Kia South, we have technicians who can get the job done. Stop by today.
Purpose
In short, the purpose of a cabin air filter is to trap any air particles from entering the vehicle. These include dirt, dust, pollen, and other potential contaminants. As a result, not only is your air conditioning system likely to work better, but the clean air being produced will spread throughout the interior and create a refreshing atmosphere. This can have the health benefit of reducing allergic reactions and other risks which may be associated with polluted environments. And, since you won't be distracted by having to turn your head and sneeze or cough, you can keep your focus on the front of the road.
Indications
There's more than way to identify if a problem with your cabin air filter is present. When you begin to smell a musty and unpleasant odor, recognize that it may be the result of bacteria. If spread throughout the interior via the vents, this could create further issues. Also, since air may struggle to be replaced, there's a chance that the effects of heat may be felt more on a summer day. At its worst, as the heating and ventilation of your vehicle works harder, it could cause the motor to burn up. A general rule of thumb is to get your cabin air filter replaced at least once a year. Talk with our Service Department today.
Service Department
When you work with World Car Kia South's Service Department, a team of well-trained technicians will get the job done. Thanks to service specials, frequent savings can be achieved on particular procedures – including a cabin air filter replacement, oil change, and tire rotation. If you're working on a home project, or simply have a general inquiry, the Ask a Tech form will get you in touch with one of our mechanics who can offer a prompt response. It's also easier than before to find a time to come in that fits your calendar thanks to our Schedule an Appointment form.
We at World Car Kia South always look forward to seeing you leave knowing that your car is in good standing. Pay us a visit during open hours to hear more about a cabin air filter replacement service near Floresville, TX.
Service- South Hours
(210) 890-1701
| | |
| --- | --- |
| Monday | 7:00 am - 6:00 pm |
| Tuesday | 7:00 am - 6:00 pm |
| Wednesday | 7:00 am - 6:00 pm |
| Thursday | 7:00 am - 6:00 pm |
| Friday | 7:00 am - 6:00 pm |
| Saturday | 7:00 am - 2:00 pm |
| Sunday | Closed |
Testimonials
5 Star Review
San Antonio
6-20-2018
5 Star Review
San Antonio
6-15-2018
5 Star Review
San Antonio
6-8-2018
5 Star Reivew
San Antonio
6-1-2018
4 Star Review
San Antonio
5-25-2018
5 Star Review
San Antonio
5-25-2018
5 Star Review
San Antonio, TX
4-13-2018
5 Star Review
San Antonio, TX
4-6-2018
5 Star Review
San Antonio, TX
4-6-2018
5 Star Review
San Antonio, TX
4-6-2018
5 Star Review
San Antonio, TX
4-6-2018
5 Star Review
San Antonio, TX
4-6-2018
5 Star Review
San Antonio, TX
4-6-2018
5 Star Review
San Antonio, TX
4-6-2018
5 Star Review
San Antonio, TX
3-9-2018
5 Star Review
San Antonio, TX
3-9-2018
4 Star Review
San Antonio, TX
3-2-2018
5 Star Review
San Antonio, TX
2-16-2018
5 Star Review
San Antonio, TX
2-9-2018
5 Star Review
San Antonio, TX
2-2-2018
Read More